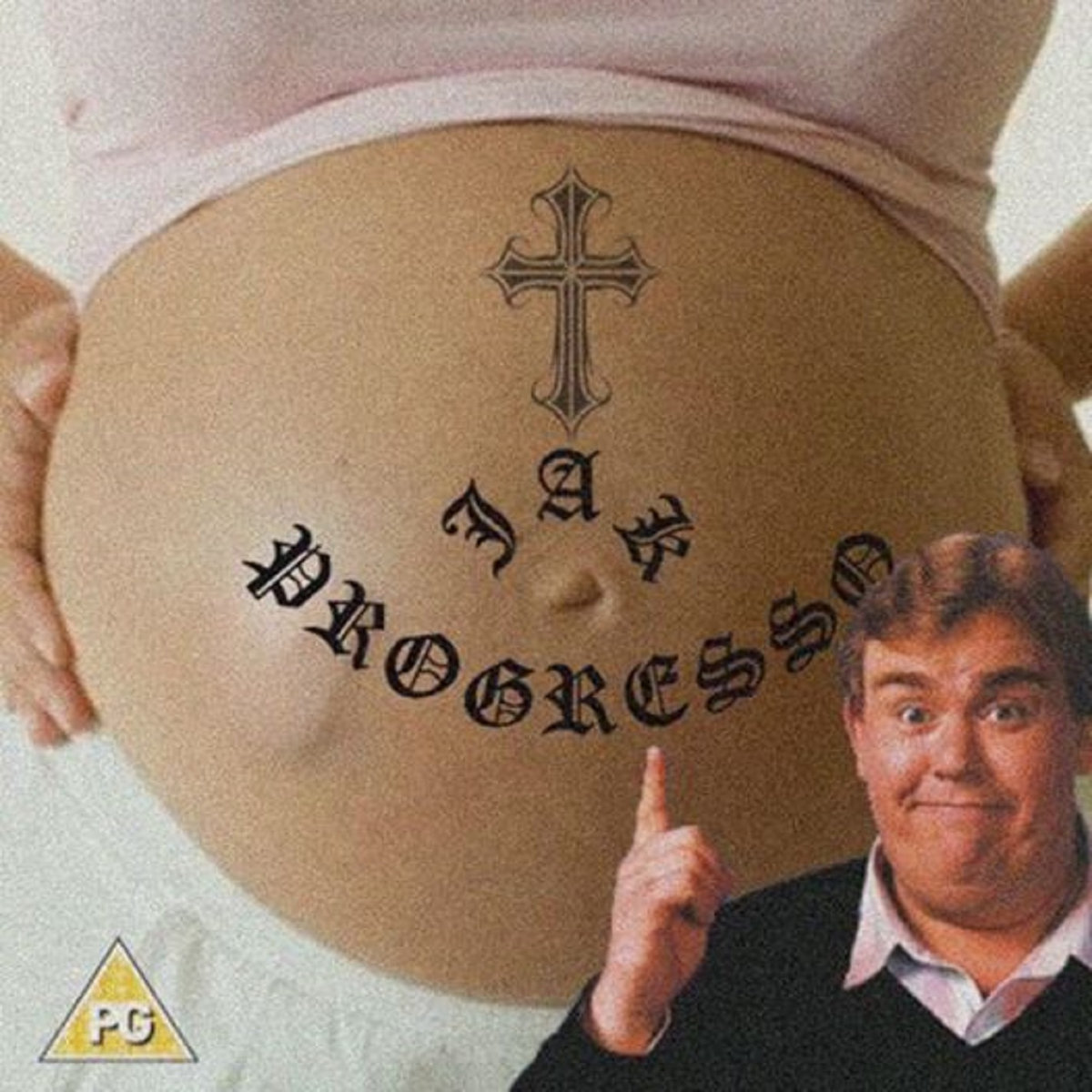 The Walking Miscarriage by Jak Tripper/Jakprogresso
The rap community is bombarded by its most recent fads like replicant trap beats and copycat catchphrases but deep down in its core there remains a solid resistance to the bogus consumer hive mind. A veneration for crate digging and complex rhyme schemes.
Jak Tripper aka Jak Progresso is of the latter and his self born Blak Church movement in Putnam County, NY is where he has whipped up product over the last 5 years. The Walking Miscarriage is the latest in a history of audio violence.
From the opening sample on Glum Tree ("Open the gate and let Ja(c)k into the kitchen") it is clear that came to cook and with bars like (I'm malnourished with flies on my rib cage like third world / I once cut my arm so bad the E.R. intern nurse earled) it's going to be served up still bleeding, chef's choice. Cannibal savory wordplay swirling around in a murky stew of self produced, sample saturated, phencyclidine dunked beats. The second track, Parke-Davis is like a paean to (the pharmaceutical company that invented PCP) this angel dusted, demonic celebration of depraved natures.
Red City Knights opens with a Vincent Price soundbite, a dreamy beat and a verse from Lodeck. Monks hit profundo basso notes under Self Indulged where Jak offers a different street perspective (I glorify drugs, and glamorize the cult, they trappin over streets / I trip out in traps and just rap over beats). Psychonaut is a relentless barrage of.. bar rage, so much that he just goes until he quits. On Wallpaper Paste Jak spits: (I'm stoned as a witch trial / from the corner with a lemonade stand in Harlem selling piss vials) and Joel's Tennis Shoes is book-ended by audio from a docu on serial killer Joel David Rifkin and a William S. Burroughs quip. It's like an odyssey through lyrical dominance, addiction and dissociation.
One of the many monstrosities from within the Church that Jak built. And if he grabs your ear go and check out his previous releases on Bandcamp. I thoroughly enjoyed every track on this. It would be lazy to categorize his work as horrorcore when it clearly doesn't abide by those boundaries. You might have seen him with his partner in rhyme, The Buttress and if you aren't familiar with his work on the battle rap circuits, peep his lyrical homicides on Ibattle, We Go Hard TV, RBE and URLTV.
Next up from him is DARK ENERGY JUDO.