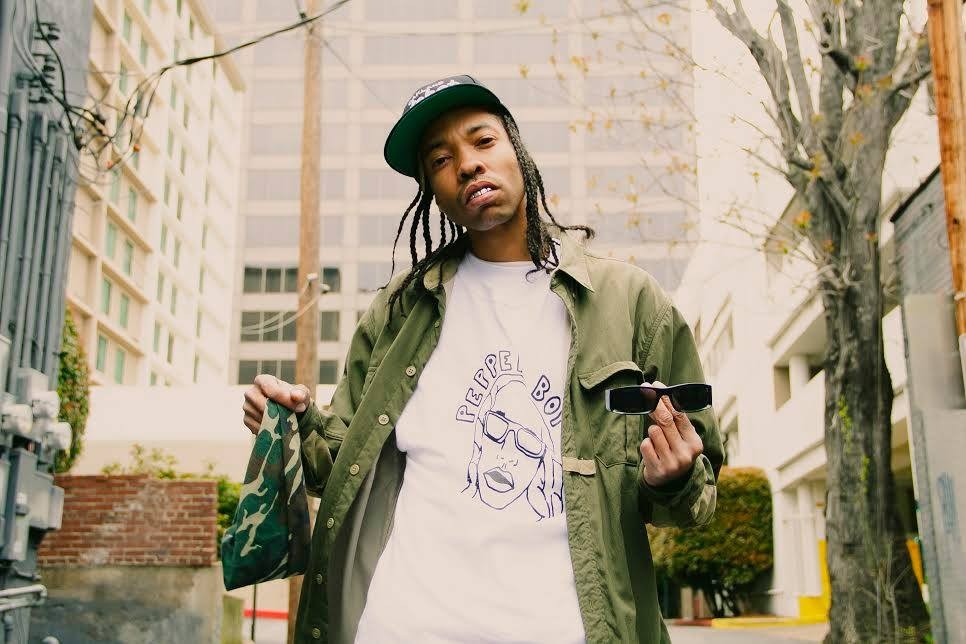 First things first – Candy Drips' pick for 2018's album of the year was 'Legendary' – a collection of positive street anthems from two of our long-time favorite artists, Sickboyrari & Pepperboy.
Check out the album below and the fine list of familiar hit Makers! Young God, Jaguar Claw, Marvin Cruz, Black Tim and more on production!
We may still have some copies of the limited edition cassette release we were blessed to release in our web store. : also see Pepperboy for copies or try to contact Sickboyrari.
Candy Drips Co-founderJoseph Volmer (aka Party Trash) and myself first came across Pepperboy way back when we saw the video for 'A Silent Technique.' I can't exactly remember how we got there but it was probably between watching videos from some of our favorite new artists and creators Lil B, Soulja Boy, Noah 23, Black Kray and Beautiful Lou!
We knew we had to hit him up once we started looking for new rappers to send beats to. Releasing music more steadily, he now has over 40 projects to date between singles, eps, and full length albums. It was really artists like Pepperboy that inspired us to keep working on our own projects and eventually start doing Candy Drips physical releases! His work ethic and positive ethos pushed us to keep it original and to put our hearts into our work. I think you call that passion.
Out of his gigantic catalog, we've had the pleasure of being featured among the legion of dope producers he has teamed with. One of our highlight collaborative records is part of the 'Smoking Green' single-series he started back in 2012. In 2014 we landed the placement with our production duo 'BLOWN' and now it's one of the only tracks currently featured on Candydrips.bandcamp.com .
More notable names that have worked with Pepperboy in the past include; Producers Ryan Hemsworth, and Beautiful Lou. Squadda B and Mondre MAN of Main Attrakionz and Green Ova fame; Pepperboy is currently head of the Green Ova South branch. He and Squadda have done a few really great releases together –Rebel Muzik 1 & 2 and the spaced out gem – Kome Ryde With Us or KRWU as we call it on the streets! That record featured exclusive production from Young God aka Ian Taggart of Blue Sky Black Death fame and his more recent project "Televangel." Another notable rarity that Pepperboy released was the collaboration with artist Keyboard Kid who is known around the world as Lil B's official DJ and a monstrous producer. The collaborative album, titled 'Endangered', is suprisingly one of very few projects that features Keyboard Kid spitting bars and singing!
Right after 'Legendary' in 2018 we saw a new solo full length mixtape 'Channel 11' emerge from the vaults in Little Rock, Arkansas. Stream the record below! This project sports the title of local popular Little Rock News Station Channel 11 – lot of people watch the news and a lot of news is negativity. Pepperboy is a survivor and he's using all of his past experiences to motivate people today to make a brighter tomorrow. That's power.
In the last year we have seen a couple new videos to accompany the projects 'Legendary' and 'Channel 11' …. See below for visuals to 'Down Bottom feat. Sickboyrari' and 'We Gone Be Alright.'
We recently whipped up 'Pepperboy Essentials' a 50-track playlist on our Spotify channel. His music tells his story better than we ever could. Check out the playlist or just go to his bandcamp or your favorite streaming service and start listening to everything you can! If we're lucky someday we'll have a decent biography on the life of Pepperboy, but if not his music does a hell of a job!
We'll have more on Pepperboy very soon… Stay positive people!
written by Levon – twitter : @candydrips
Follow Pepperboy on all platforms to stay up on his latest drops!
(HINT … HE's GOT ONE COMING REAL SOON!)
IG/ https://www.instagram.com/pepperboydavie/
Twitter/ https://twitter.com/pepperboy22
SoundCloud / https://soundcloud.com/pepperboy