Pre-post intro : today is the 2nd anniversary of our blog here at Candydrips.com ; we haven't done as much as we'd like but we have been blessed with some choice interviews over the past couple rounds of seasons ; Thanks to all readers and contributors and anyone supporting our company by buying tapes and merch! We wouldn't be here without you all!
Today is June 27th and in the spirit of screwston and to honor this sacred date – big DeMo's Birthday and the date of the infamous posse cut June 27th vol. 2 tape / epic freestyle we present Colin Taniguchi an artist that has designed custom shirts and paid tribute to some of his favorite Houston, TX rappers ! I won't spoil too much – just peep the interview and head over to this mans IG to see the proof! also see a link at the bottom of the post for the June 27th release / Houston,TX 'Screw'd 4 Lyf' tribute shirt! Pre-orders are over today, but dm to request a size or get your order in ASAP!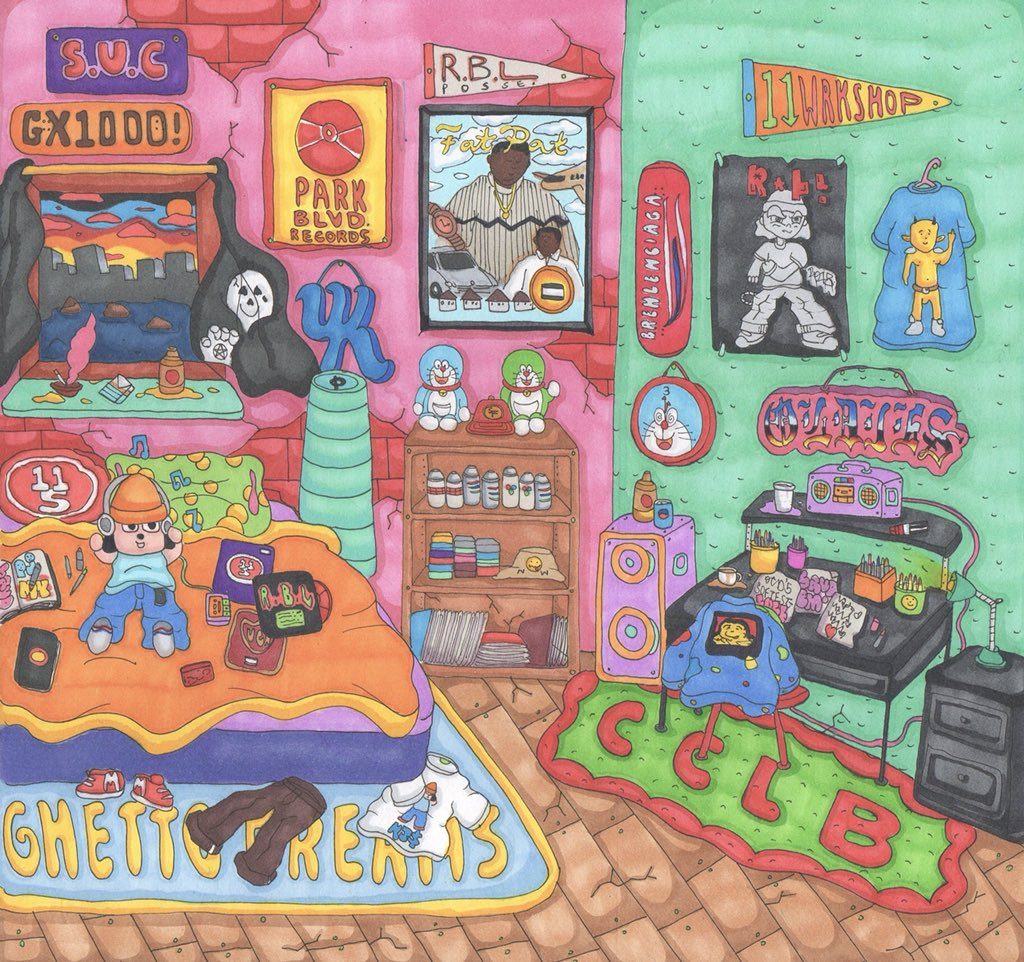 For our first Artist Series T-shirt, Candy Drips reached out to the Bay Area's own Colin Taniguchi to design a graphic celebrating the indelible impact of DJ Screw and his music. Aside from his amazing handdrawn graphics on Pro Club tall tees (which blew me away), Colin was an obvious choice for this project as he's an avid Screwhead with an insane rap cassette collection. I recentlly had a chance to chop it up with Colin about his art, cassettes and DJ Screw. Kracka out!
ANIMALKRACKA: Who are you and what do you do? How would you describe your art? Where are you from and how does it influence your art?
Colin: My name is Colin Taniguchi and Im an illustrator,100% hand-drawn is my forte. I was born in Daly City,CA but raised in Richmond & parts of San Pablo most my life! I would describe my personal art as just my reality. Most my drawings are the homies kickin it & good times in my life that im tryna immortalize. Or any cute shit that comes to mind when Im in my head rlly. Im from the bay so all that comes into play wit my style via the colors I use to the details in every drawing,just want people to have an idea of where im from witout telling them.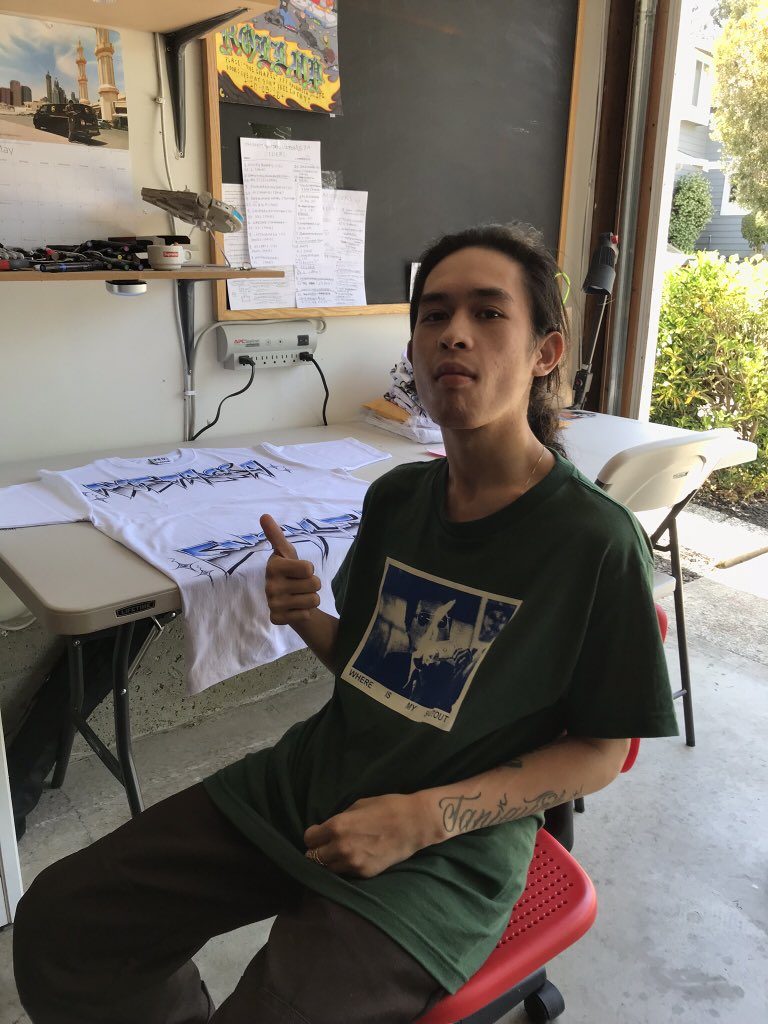 ANIMALKRACKA: How and why did you start doing custom hand drawn T-shirts? How can one get one?
Colin: I honestly started doing hand drawn t's for fun. Didnt think it would turn into something fools would want,I just kept getting more orders. To the point I quit my job because of it! Now im fulltime freelancing. Anyone can get a piece of clothing hit by me,just dm!
ANIMALKRACKA: How did you get into collecting cassettes? How did you first become interested in DJ Screw's music and how has it influenced your art and life?
Colin: My love for cassettes started the moment I found my pops tape case when i was 11. Shit was filled with bay area joints,what caught my eye was RBL Posse's Lesson To Be Learned. Funny thing about Screw's music was I was confused when i first heard it and looked passed it,then I rlly put the time and really listened a few years ago and been hooked ever since. He started a whole era which birthed my favorite rappers & it influenced my style alot bc I slap it alot while i draw.
ANIMALKRACKA: I recently seen a picture of Lil Flip rocking one of your custom t's. How does it feel to see people rocking something you've created?
Colin: Flip rockin my shit was super surreal,s/o Slumped Boyz for the flick! I flip out on anyone rocking my shit. It means so much to me to see it. Hypes me everytime.
ANIMALKRACKA: what are the essential tools to your craft that you can't live without?
Colin: Essentials I cant live to my craft I cant live without are;my brehs,that smooth gfunk,my prismas/copics,& a good head space.
ANIMALKRACKA: Who have you collab'd with? Where can people check out desing work you've done?
Colin: I dont collab with alot of brands or people,im real careful bout it. But notable ones are Absent,GX1000,& Bryan Rivera(100br) for Rolling Loud. Im gonna set up a website soon though,I dont post 80% of commissioned things ive done & people always ask to see!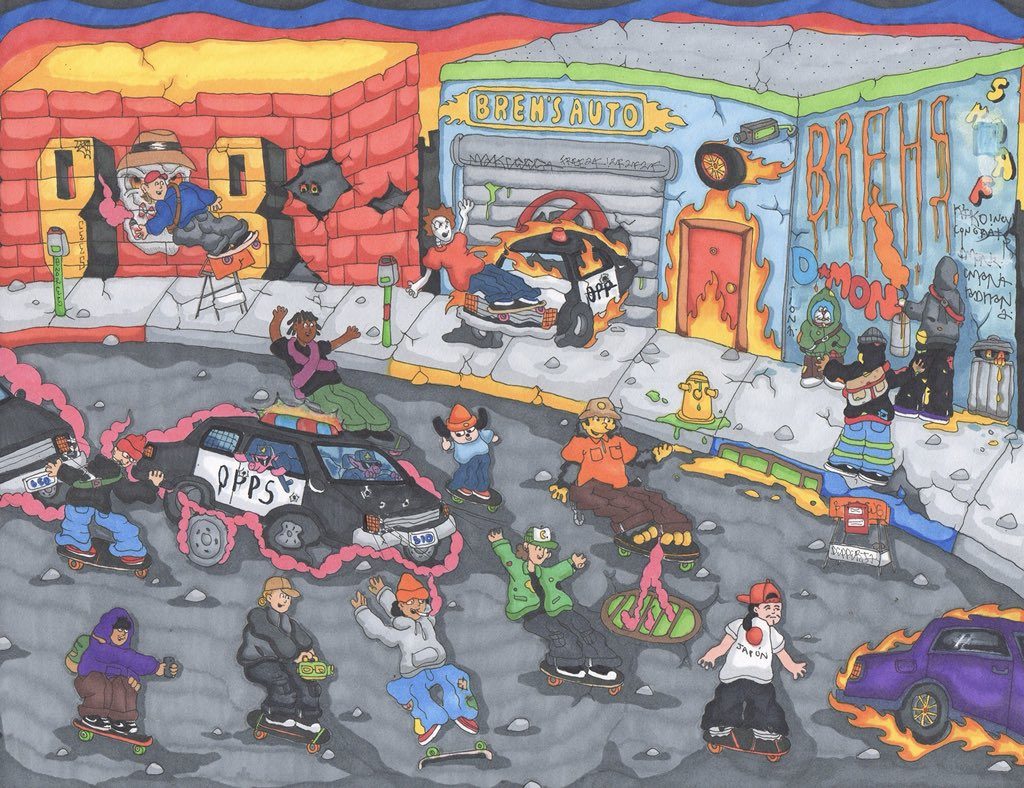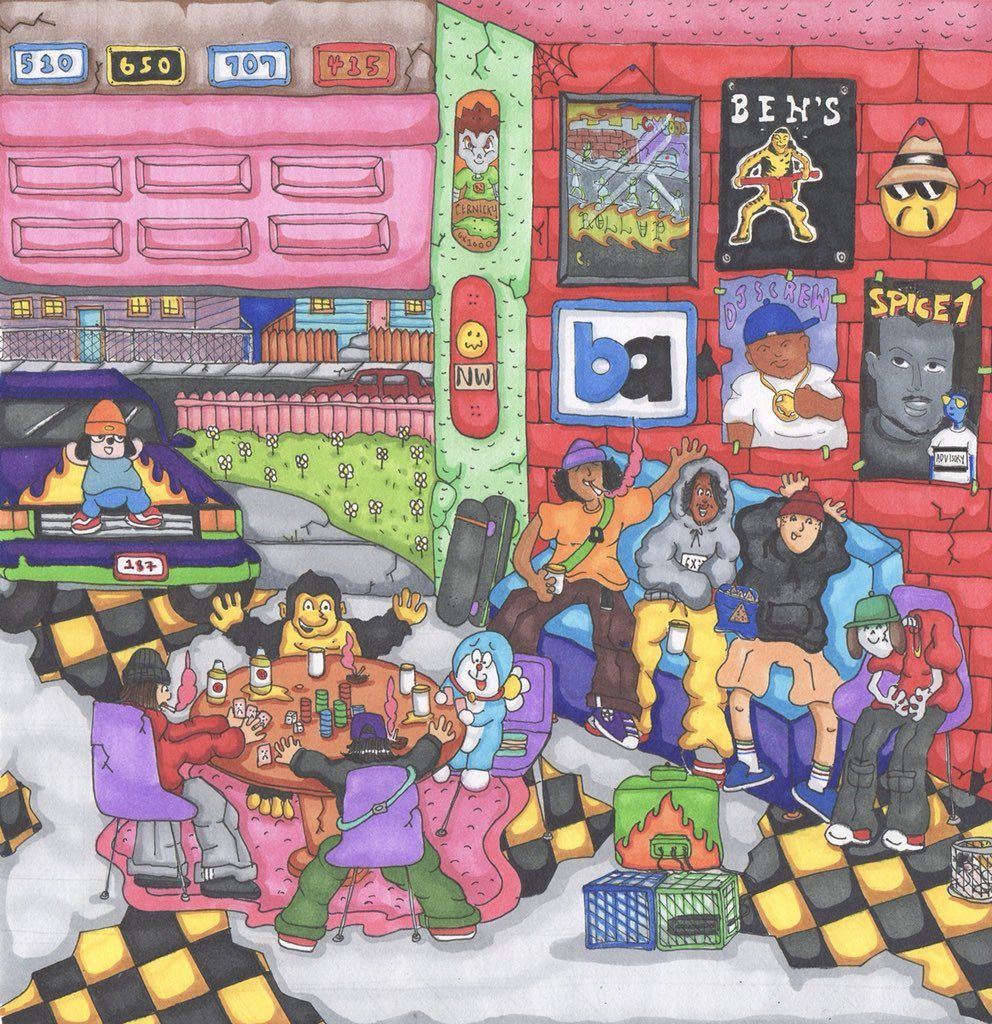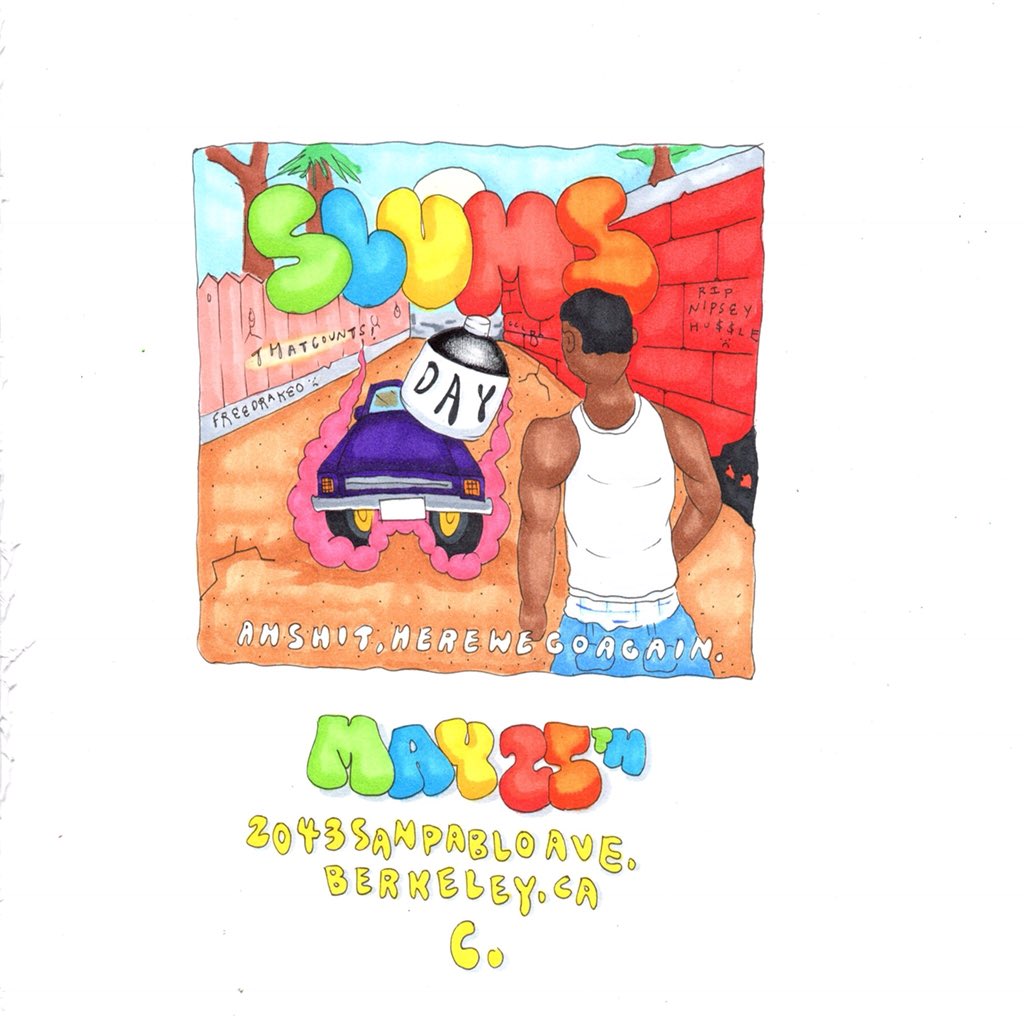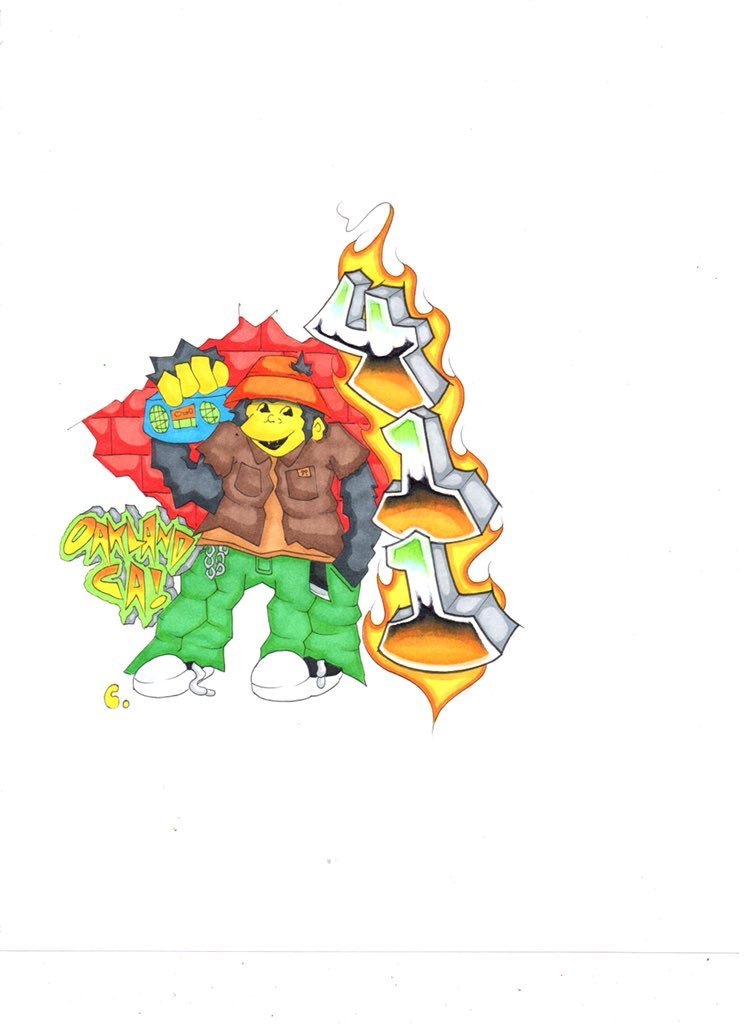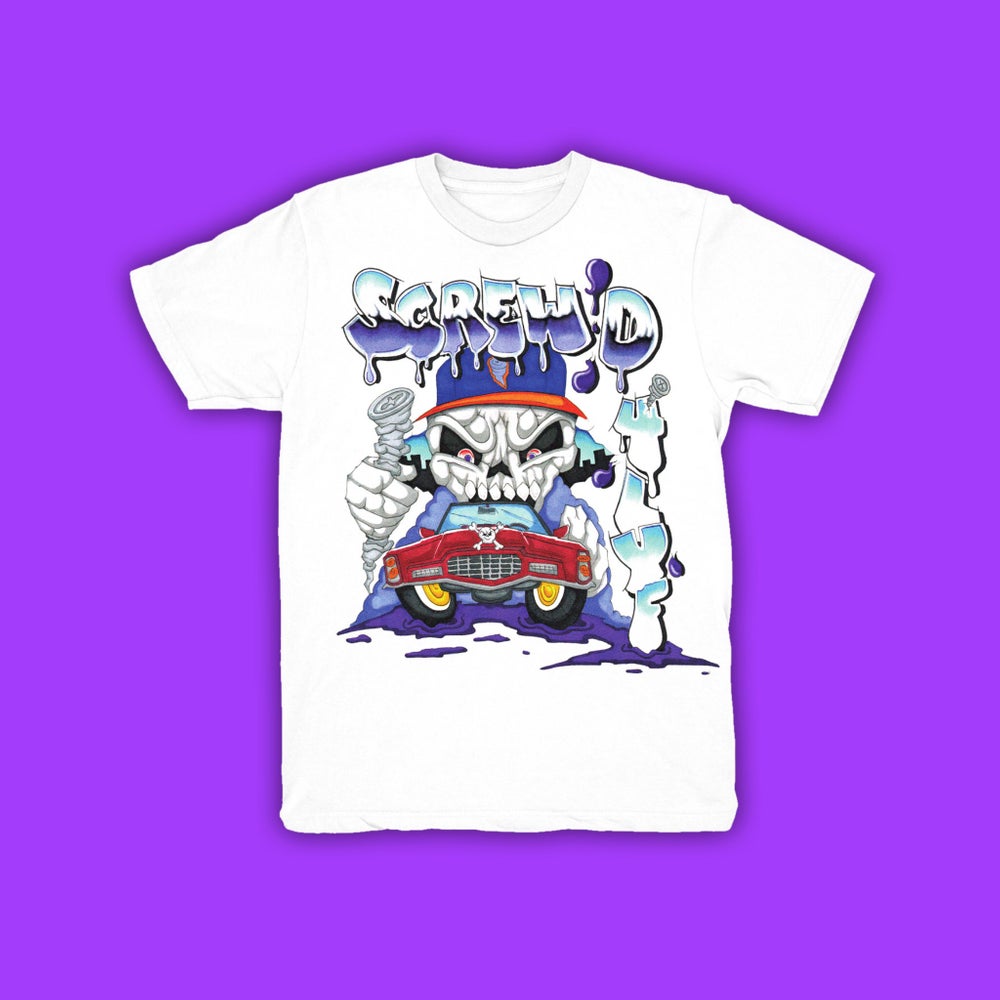 ORDER A SHIRT BEFORE THEY ARE GONE !!!
Follow ANIMALKRACKA : Twitter ; @ANIMALKRACKA
Follow Colin Taniguchi : Twitter ; @_colintanigucci // IG: @colintaniguchi