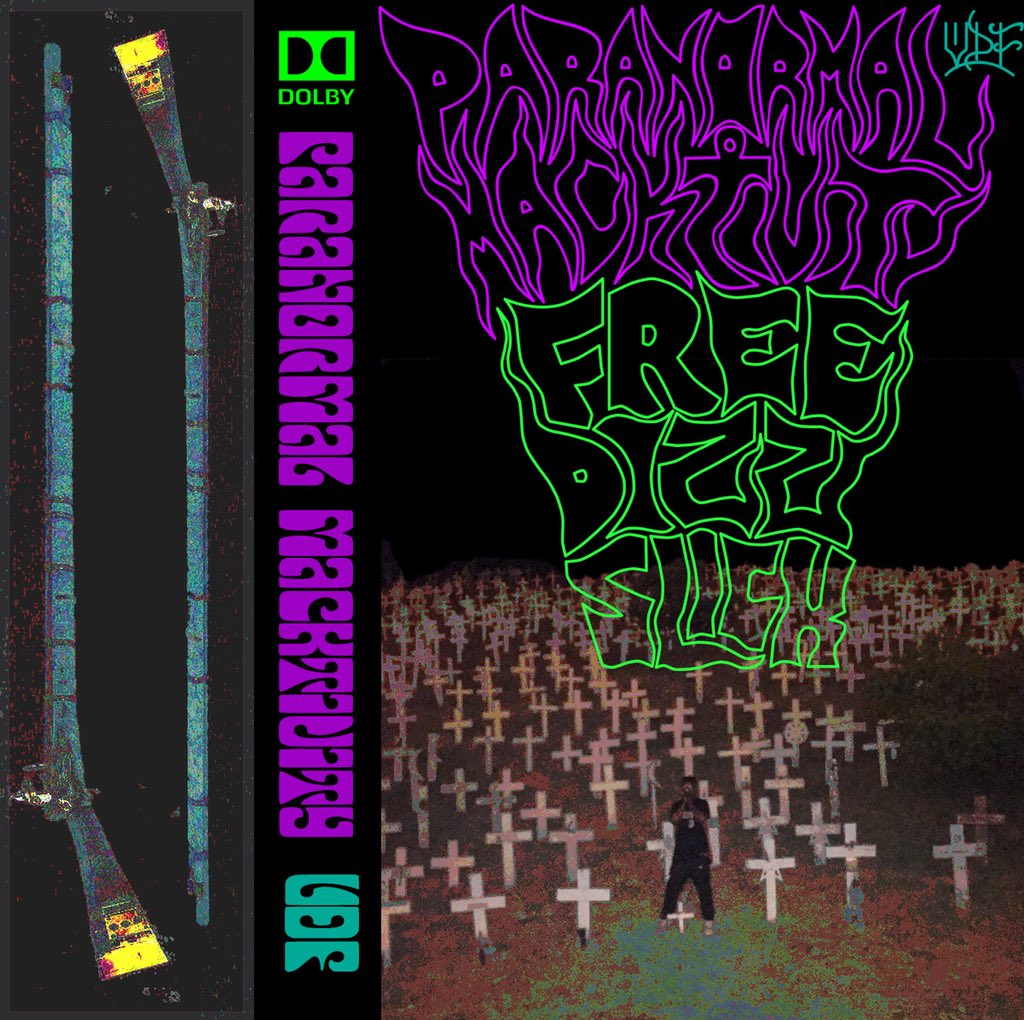 The Seattle spawned collective UNITY DIVERSITY FREEDOM are not for play but do yourself a favor and play all their releases. Consistently pushing the line of creativity in for lack of a more Based opinion, stagnant times. Underworld Dust Funk is a fitting acronym indeed. It is very fitting that UDF hails from Seattle. The northwest city has been the hunting grounds for like 50% of the world's serial killers. Excellent dining choices due to it being a harbor city with an influx of (shoutout my filipinos!) immigrants. Class A drug epidemics out the frame. An of course, an amazing music scene empowered by its remoteness to bigger hubs. It is a beautiful and dark place that shines through in their music like looking through a monocular at a blood diamond, with blood on it.
And that duality can be felt on this aptly named EP, Paranormal Macktivity. A nice and  nasty eight track posse comp curated and produced almost entirely by Khrist Koopa*with a co-production from Trowa Barton on just one track. I want my dark rap to have depth, texture, occult flourishes mixed with hood vernacular. This is it right here.
Starting off wit a bang, on Checklist, the currently incarcerated (free the guy) Dizzi Slick delivers jail phone recorded lyrics a la Godfather Buried Alive era Shyne that Khrist built an ominous beat around after that personally reminds me of the Tales From the Darkside intro so I'm locked in. On Sneak & Geek BB Sun spills west coast playerlistics next to the recently recruited but always underground elite, AJ Suede who matches his energy and also mastered the whole album.
Martis Unruly runs up next on Soothsayer with the Suede God dripping real screwface summoning incantations. Then BB Sun charges up back to back on Like a Baby and Going Shopping that both have Bay Area/Detroit slick talk notes but that is a universal street mackin' ass style and it still sounds original and very UDF. Martis Unruly continues the kinetic energy of Paranormal Macktivity with Black Chad and No thy Self. Dizzi closes out the tape with Illegal, a track that could open a Seattle crime series similar to The Wire. Set in South Park? Pigeon Hill? Rainier Valley? I don't know but I'd watch that show off the rip. Sheeeeit, I'd write/direct and produce it my damned self.
-CECIL BLAM DEMENTED
Twitter: @BLAMLORD