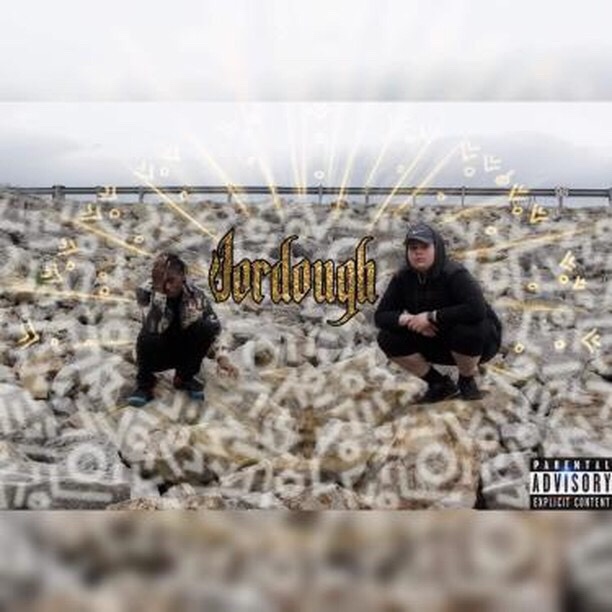 One of our favorite new artists on our radar Jordan Isaiah brought the noise earlier this year with 'Thank You / Pay Me' (Blackhouse Records.) On this album we saw multiple producers and a variety of deliveries. When Jordan hit us up about his latest we had to see what he was working with and put some support on the project!
The 'Jordough' EP is a raw collection of 9 songs showcasing a timeline of collaborative efforts between Jordan Isaiah and Kansas City based producer Doughboi Phlex. The project is presented by Doughboi and highlights his growth in production and vocals.
To those who haven't yet noticed, the tape's name breaks it down with the idea of two "sides." : "Jor", short for "Jordan" and "dough", short for "Doughboi Phlex." The sides are broken up by an interlude titled "Time Interlude." The tracks for each side were chosen by preference of the sides' namesake and feature that person a little heavier throughout the selection.
The whole tape is tied together by something more than the obvious factor of sticking with the same duo throughout. The delivery on all tracks is a culmination of ego-boosted lifestyle bars with an heir of aggravated and warranted entitlement. Based on work put in, determination and passion behind the project these artists know they are onto something. Being that it took a few years to compile this collection of recordings you will notice a slight sonic difference in the mixes from track to track but the energy remains constant throughout.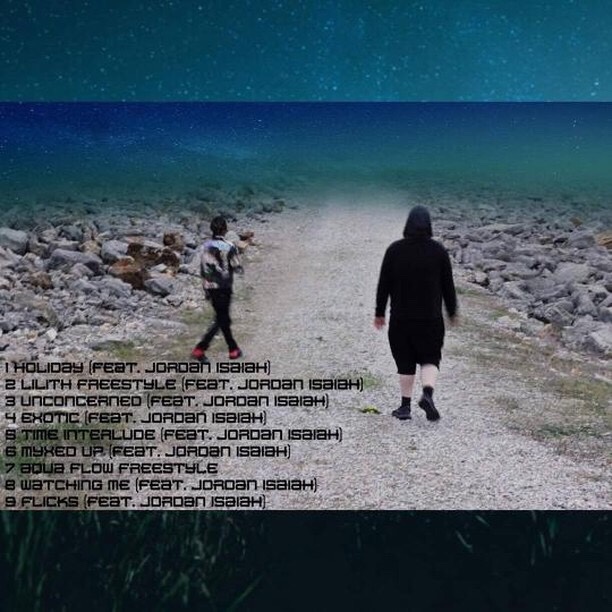 Starting out the gate with the "Jor" side we are summoned by a whispering chordal wash and eerie bells plucking a melody before Jordan comes in with loosely doubled vocals on the songs hook singing "said we made it through the worst / now every day a holiday ; said we started in the mud , so every day we elevate." This showcases duality; juxtaposition of a celebratory anthem over an overtly chill but mysterious melody. It isn't a song about wallowing in the mud, it's about rising and coming up from that place while maintaining a reverence and appreciation for the struggles since the journey began. The two voices kind of symbolize the harmony of past, present and future existence.
The rest of side "Jor" is immediately more hype, starting with the powerful delivery and regal production on Lilith freestyle ; to the inciteful irony of "Unconcerned", a title that implies apathy but lyrically suggests anything but. The confident delivery from Jordan is paired with smooth 16's, adlib assitance and chorus work from the Doughboi Phlex. Check out 'Exotic' for a prime example of what Doughboi is capable of.
The neutral track 'Time Interlude' is a very big change-up from the rest of the record. Being far removed it serves its purpose well to break up the flow a bit with some icey chords and what sounds like a radio scanning the airwaves trying to breakthrough the dimensions of time and space all over a minimal triplet thump from a dull but punchy kick. The searching tones in the background remind me of a radio attempting to dial into the frequency somewhere between space and time – is this what a time machine might sound like? Have you ever watched the first episode of the original 'Outer Limits' show?
The duo pops the 'dough' side off hot with 'Myxed Up' a bopper about staying true to yourself through the changes and confusing times you experience on your way to success. The rest of the EP turns to a low key point of smoked out cockiness. Doughboi Phlex compliments Jordan's style in a way only he can; from the perspective of the producer.
One of the standout tracks led by Doughboi is 'Watchin Me.' This introspective paranoid confession may actually give you the creeps. The production elements are similar as most of the tracks on the ep but this one is a much slower and darker tune than anything else present. Starting off depicting a recent nightmare where he was shot it seems that the stress of striving for his goals and maintaining his normal life is catching up to him in more ways than one. It's hard to maintain relationships as it is when you are struggling to survive and achieve your goals, but success can attract all kinds of unwanted energy from those we know and normally trust. That could also bring up dealing with your inner demons as Phlex references in the chorus.
Each track is relatively short at an average of under 3 minutes. It's an easy listen through that gets better with repeat plays. The project is now streaming on all services!
Follow us on twitter @candydrips
Keep up with Jordan: @JordanXisaiah
Keep up with Doughboi: @Doughboiphlex